Groovers Feature Room
When your child reaches 3 years of age they progress into our area dedicated to preparing children for the final years prior to starting school.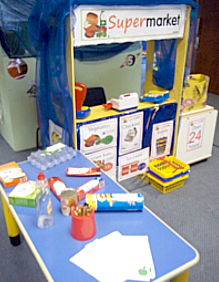 Activities, resources and planning are specific to the needs of children becoming increasingly independent. Children are encouraged to make more choices about what they play with.
Typical activities include mark making, role play, crafts, computer skills and construction. They have access to outdoor play, where they have the opportunity to grow plants, herbs and vegetables and look after them, develop their role play and even develop their creative side with our outdoor theatre.
The Groover's team continue to build on the three prime areas Personal, Social and Emotional Development, Physical Development and Communication and Language, and develop the four Specific areas of learning.
Language
Mathematics
Understanding the World
Expressive Arts and Design
Children are encouraged to weigh ingredients and mix and then share the food they have made. Independent skills in this area allow the children to look after their own personal needs (i.e. toileting and hand washing).
The pre-school children have a more structured day because of activity planning. Computer skills are also encouraged using education software.